SPY ON SUMMER!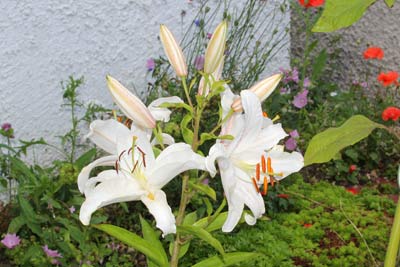 This Page has moved to Here

The CregorNews.com Summercam is finished for 2005. This year we had chosen 'Snow Joy' and 'Tigriaum'-The Tiger Lily again. The Tigers were great this year but the Snow Joy failed to grow much. I switched the pots last winter as the originals were worn out, and possibly upset the roots. I'll plant the bulbs into the garden for next summer and have fresh one's for the Summer Cam.
Here's the last photo from during the year.